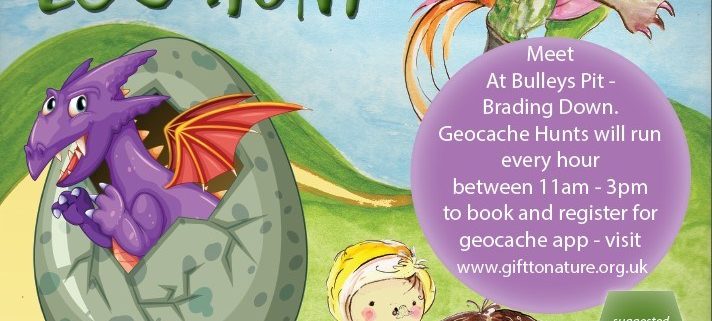 Join us for a geocaching adventure with the first ever Gift to Nature Geocaching Dragon Egg Hunt!
Use your phone to navigate around the flowery slopes of Brading Down, and hunt out our special dragon-themed secret caches… can you find them all?
A family event open to all: Bulley's Pit, Brading Down, hourly from 12pm- 4pm ( last trail starts at 3pm ) on Monday 2 April 2018.
Please book with us, contact Gift to Nature here.
Get ready before you come – make an account on geocaching.com so you can play!
Install the app here.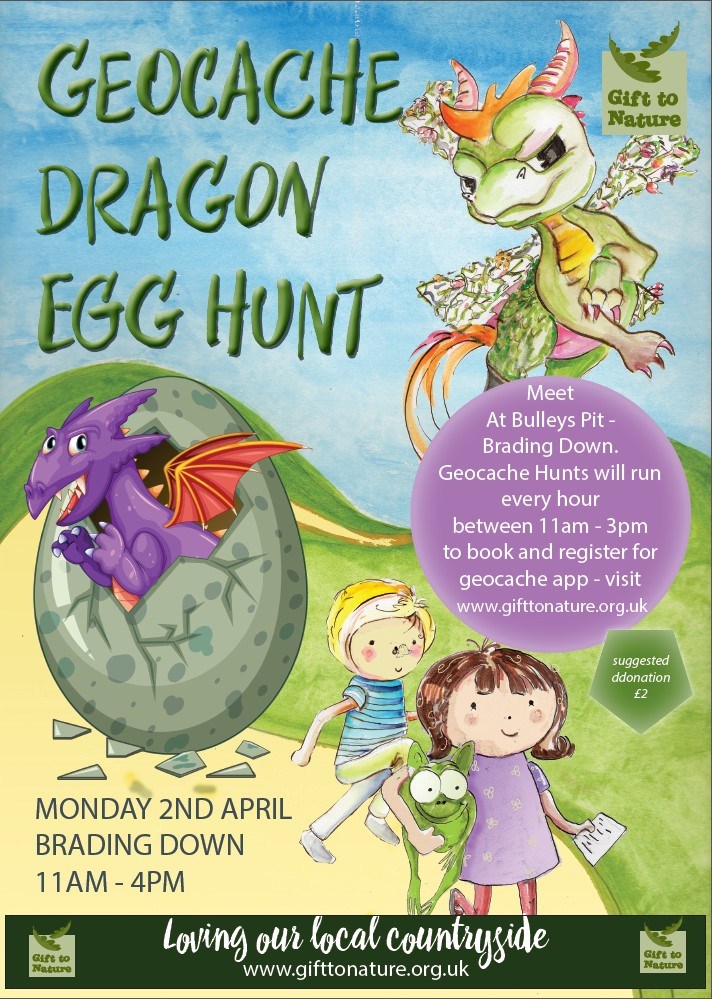 FAQ:
WHAT IS GEOCACHING?
Geocaching is a real-world, outdoor treasure hunting game using GPS-enabled devices. Participants navigate to a specific set of GPS coordinates and then attempt to find the geocache (container) hidden at that location.
HOW MUCH DOES IT COST?
Nothing! It is free! All you need is a smart phone to install the app on. There is a paid membership, but you don't need that to start so don't worry, you can try it for free and if you don't like it, don't worry.
HOW DO I START?
You start by registering an account with the Geocaching website (https://www.geocaching.com/account/register) which is free and easy to do. Once you have setup your account you simply need to download the app for your phone (https://www.geocaching.com/play/mobile)
DO I HAVE TO REGISTER BEFORE THE EVENT?
No you don't however, it would be better if you do; if you aren't registered then you won't be able to enjoy the full experience of the game. You only need to have one account per family, so not everyone needs to register if you don't want to. You can log into multiple devices with the same account and all work together.
MORE INFORMATION
Information video: https://www.youtube.com/watch?v=vuFiLhhCNww
Intro to the Geocaching App: https://www.youtube.com/watch?v=G28VxvBoSLQ
Geocaching Wiki: https://en.wikipedia.org/wiki/Geocaching